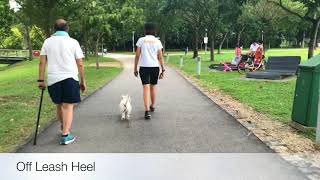 [14 days BOARD & TRAIN] - Cary D3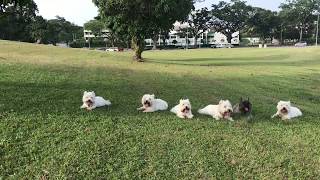 Holding 'DOWN' command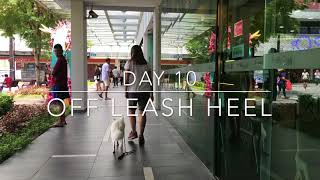 [BOARD & TRAIN] - COTTON D10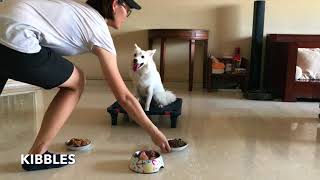 Gourmet Food Challenge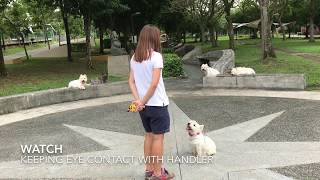 Advance Commands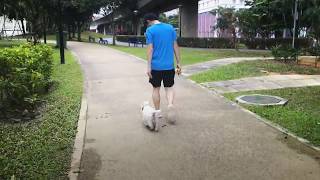 Handover day - owner's first try at off leash heeling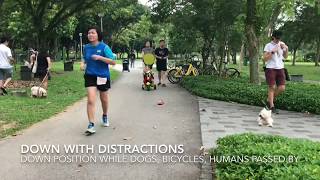 Westie Board & Train - After 8 days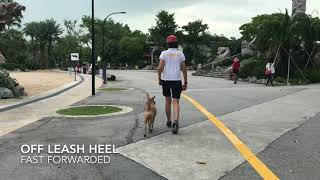 Hunter after 13.5hours of training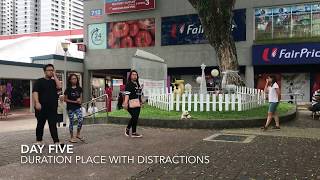 Borcsa before & after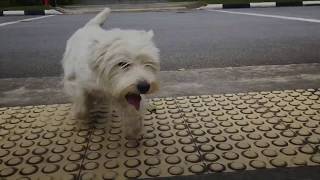 Emergency Stop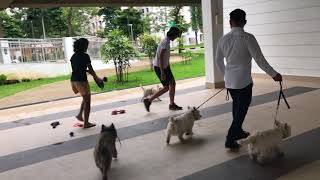 WOOGA! Real world distraction training course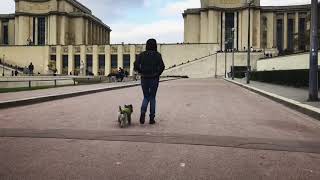 Off leash heel in France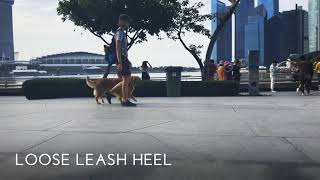 Kuky on 3rd day of training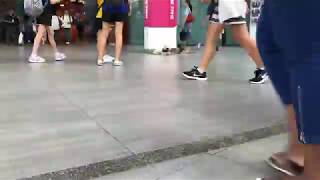 Duration down-stay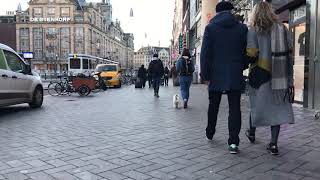 Off leash heel in Amsterdam
[14 days BOARD & TRAIN] - Cary D3

A highly excitable dog that came with a list of very commonly seen issues. Cary is unable to stay still, does not know recall, easily distracted by dogs during walks, excessive sniffing and barking at noises, jumping and barking at guests and lastly, unable to walk well on leash regardless of the tools(flat collar, slip lead, harness, prong collar) used. Check out his improvement in just 3 days! woogadog.com/board-train-training/

Holding 'DOWN' command

Holding down until release. It's easy to teach one dog a command. To us, the dog's ability and confident to hold a command until release is much more practical. Every other dog you add to the equation is a new distraction for the dog. Without a doubt, a slight movement from any dog will set all of them off. Down to many dogs is a very tough command but it is one of the most useful command that showcases the dog's ability to relax and stay calm in the situation.

[BOARD & TRAIN] - COTTON D10

Cotton came to Board & Train to fix a few of his issues that he has at home. Cotton displayed a lack of confidence, serious social anxiety and highly excitable by his environment. He was afraid of loud noises like trolleys, sprints off when frighten by flying plastic bags and was unable to remain calm in any new environment or change such as different ground textures. Cotton has learnt to listen and carry out commands and tasks even in new environment. He has learnt to remain calm and relaxed in the presence of dogs, food and human. Exposing him to new things constantly and positively has helped to build his confidence. Over the next few days, his training will continue to help shape his character and confidence. Check out his before and after 10days! www.woogadog.com

Gourmet Food Challenge

One of the main problems stated by his owner is that he is out-of-control with food. The reason that we constantly push pass his known limit is to expose him to possible scenarios, teach him what is OK and not OK and build his nerves. Part of the dog's nerves is it's genetic make up. The other part lies within exposure and training. A dog with weak nerves gets easily excited and nervous whenever the environment changes. High level exposure when done properly is one of the most important part to build a dog's nerves.

Advance Commands

A short compilation of a handful of advance commands that we do at our free time to constantly have the dogs engaged with us. Fun to do, plenty of mental stimulation and a great bonding time. Commands in video: Load up, Watch, Touch, Through, Off Leash triple heel, Off Leash cycle

Handover day - owner's first try at off leash heeling

Owner's first try at off leash heeling the dog after 2 weeks of Board & Train.

Westie Board & Train - After 8 days

Snowball came to us as a very excitable dog. She is excited about everything, highly distractable and has difficulty focusing on her owners or any tasks. She dashes to any dog she sees on sight, glue her nose to the ground, is interested in everything but her owners and has no sense of dog manners and boundaries. Check out her progress on Day 8! She is now off leash reliable, heeling her through distractions is a breeze and she has also learnt to respect dogs and their spaces.

Hunter after 13.5hours of training

Hunter only knows her name and sit, nothing solid, not fantastic with recall, so off leash is a big no. She also has a lack of focus, is a little skittish and timid to sounds and commotions. Overly affectionate, she climbs on to anyone that is nearer to the ground. Check out her awesome progress and the amount of confidence she has built over just a span of 13.5hours and 5 training days.

Borcsa before & after

Borcsa, 10 months old puppy, on the 5th day of her training. She learnt to sit, come, down, place and heel. We are building her confidence and stability in real life situations so that she no longer scoots off when afraid.

Emergency Stop

Extremely useful in times of crisis. Emergency stops can be used in a lot of situations such as oncoming traffic and escapes from vet. This is one of the reasons why we do all trainings outdoor. Real life happens outdoor and the only way to proof your dog against distractions and dangers like these is to train outdoor.

WOOGA! Real world distraction training course

Raw, un-rehearsed WOOGA distraction obstacle course! The "distracters" had one job, that is to distract the dog on heel. The dog one job, that is to heel beside the handler. The handler had one job, that is to lead the dog well. Heeling through toys, balls, running dogs, flying dogs, high heel clacking, blankets, plastics bags, frying pans, coins, bottles! We focus on real world training, preparing the dog for all sorts of nonsense that can and will happen in the real world. Proofing them in this extreme course, allows us to challenge their thresholds and see for ourselves how far the dog has come and how much the dog has accomplished.

Off leash heel in France

Off leash heeling opposite the Eiffel Tower without e-collar. Dog's first time on this street and first time in this country. Off leash heeling works anywhere, anytime when training is done right.

Kuky on 3rd day of training

Kuky learns to walk beside the handler without pulling, sit and place until released by the handler. Kuky does not know any commands before training.

Duration down-stay

Distraction work with the dogs outside a crowded shopping mall. Working them on their stability and confidence with real life situations, withstanding pats, loud noises and strangers' engagements.

Off leash heel in Amsterdam

Off leash heeling in the heart of Amsterdam for the first time without an e-collar. Dog is confident, highly focused and in total sync with the handler.