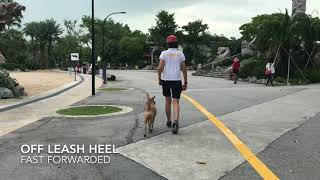 Hunter after 13.5hours of training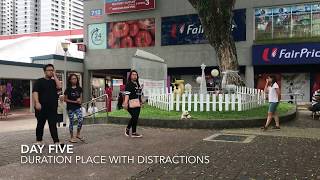 Borcsa before & after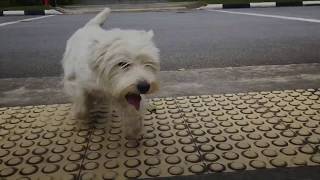 Emergency Stop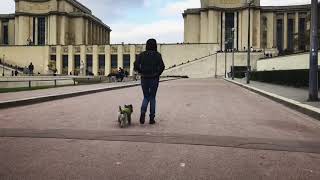 Off leash heel in France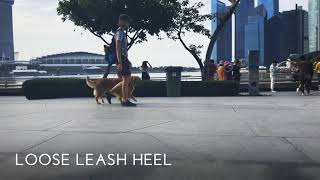 Kuky on 3rd day of training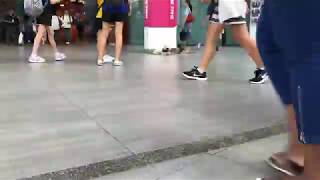 Duration down-stay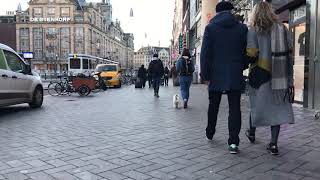 Off leash heel in Amsterdam
Hunter after 13.5hours of training

Hunter only knows her name and sit, nothing solid, not fantastic with recall, so off leash is a big no. She also has a lack of focus, is a little skittish and timid to sounds and commotions. Overly affectionate, she climbs on to anyone that is nearer to the ground. Check out her awesome progress and the amount of confidence she has built over just a span of 13.5hours and 5 training days.

Borcsa before & after

Borcsa, 10 months old puppy, on the 5th day of her training. She learnt to sit, come, down, place and heel. We are building her confidence and stability in real life situations so that she no longer scoots off when afraid.

Emergency Stop

Extremely useful in times of crisis. Emergency stops can be used in a lot of situations such as oncoming traffic and escapes from vet. This is one of the reasons why we do all trainings outdoor. Real life happens outdoor and the only way to proof your dog against distractions and dangers like these is to train outdoor.

Off leash heel in France

Off leash heeling opposite the Eiffel Tower without e-collar. Dog's first time on this street and first time in this country. Off leash heeling works anywhere, anytime when training is done right.

Kuky on 3rd day of training

Kuky learns to walk beside the handler without pulling, sit and place until released by the handler. Kuky does not know any commands before training.

Duration down-stay

Distraction work with the dogs outside a crowded shopping mall. Working them on their stability and confidence with real life situations, withstanding pats, loud noises and strangers' engagements.

Off leash heel in Amsterdam

Off leash heeling in the heart of Amsterdam for the first time without an e-collar. Dog is confident, highly focused and in total sync with the handler.