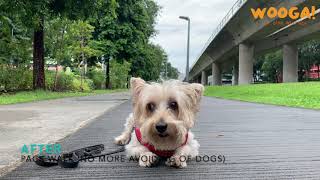 [14 Days Board & Train] Yoda 8 year old Silky Terrier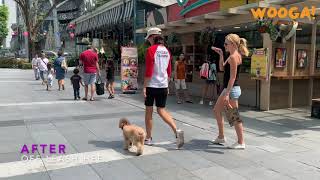 [14 Days Board & Train] Poodle puppy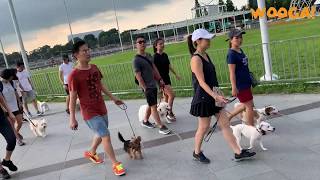 Board & train graduates meet up #5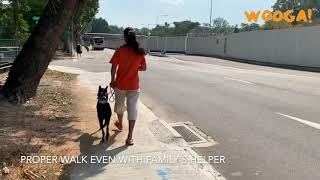 [14 days Board & Train] Buddy, 4 days after training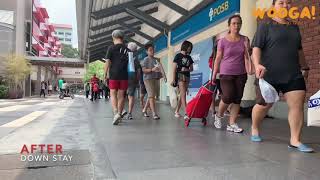 [14 Days Board & Train] - BUDDY, 2 years old, Singapore Special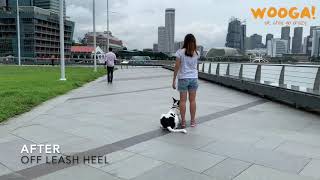 [14 Days Board & Train] - Spots the 30kg Singapore Special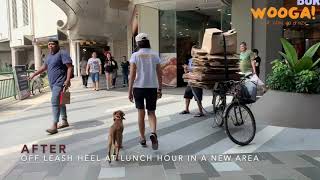 [14 Days Board & Train] Luna the Singapore Special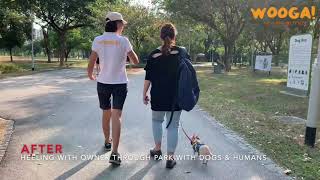 Mayo 1 week after Training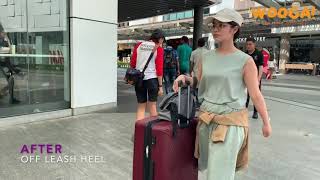 [14 Days Board & Train] Mayo the Chihuahua - Before and After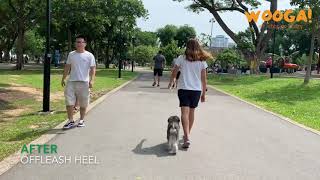 [14 days Board & Train] Silver after 9 days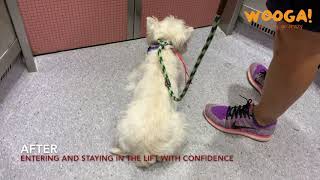 [14 days Board & Train] Scotty before & after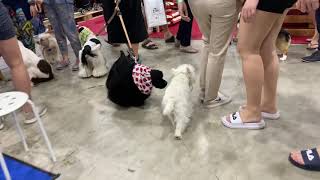 [OFF LEASH HEEL] Pet Expo 2019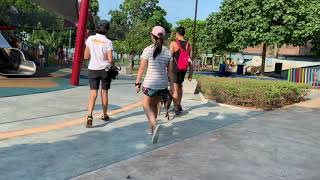 [Board & Train] 6 days after returning home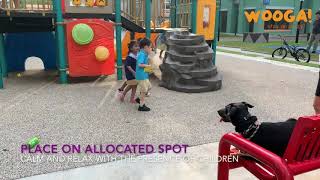 [14 days Board & Train] Koko after 9 days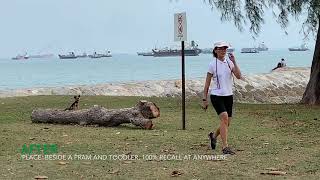 [14 Days Board & Train] 2.9kg insecure Yorkie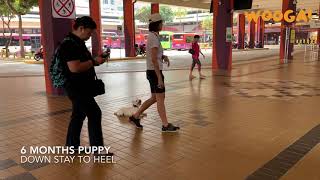 [14 days Board & Train] 6 months puppy off leash heel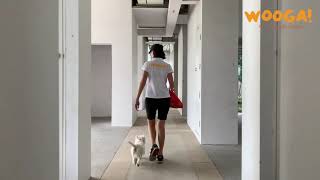 [Board & Train] 6months Jupiter day at work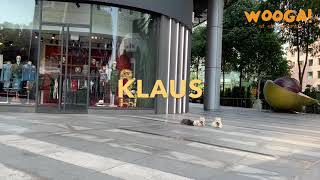 [14 days Board & Train] Jupiter, isolated name calling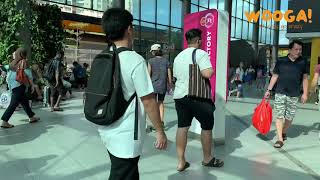 [14 days Board & Train] 6 Months Jupiter, 24 hours later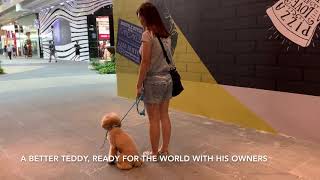 TEDDY - 1 Week after Board & train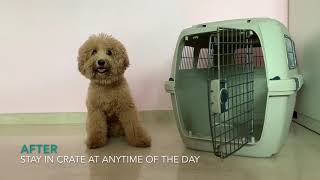 [14 days Board & Train] Teddy the poodle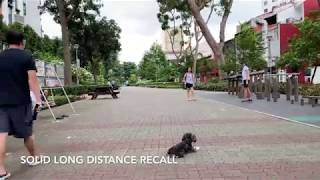 7 days after Board & Train - Coffee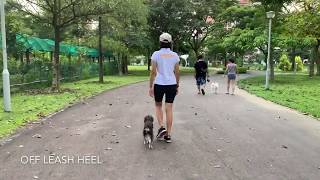 [14 days Board & Train- Coffee] Off leash circuit & Heel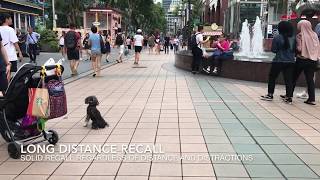 [Board & Train - Coffee] Solid long distance recall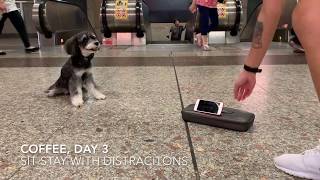 Board & Train D3, Coffee 8mins Sit stay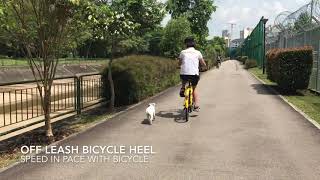 Off Leashed bicycle heel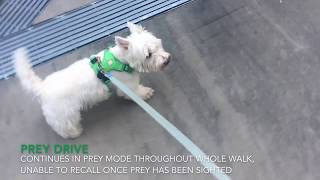 [14 days Board & Train] Onchu, prey drive issue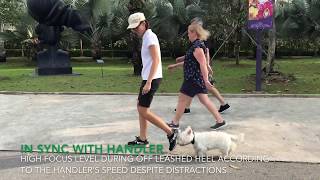 Synchronise Off Leashed Heel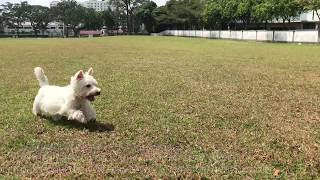 Controllable prey drive with solid recall skill - Onchu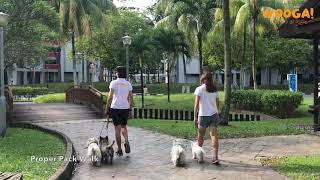 [14 days Board & Train] Noodle, 3.5months puppy, Day 10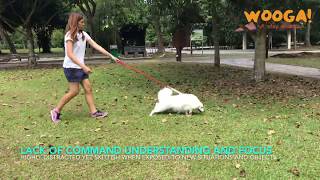 [14 days Board & Train] - Polar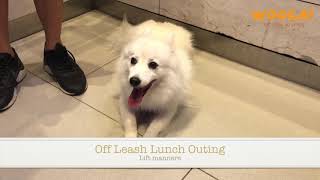 [14 days Board & Train] - Luna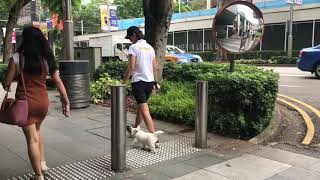 30min UNCUT Off Leash Heel with 3months old puppy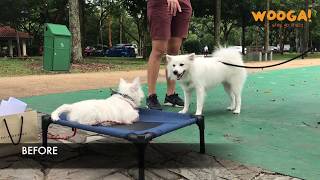 [14 days Board & Train] - Shiro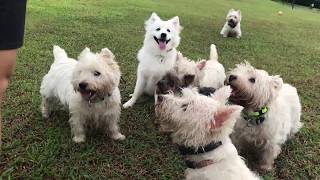 Board & train graduates meet up #1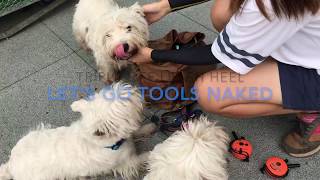 Triple Off Leash Heel with no tools (No e-collar, no treats, no clickers)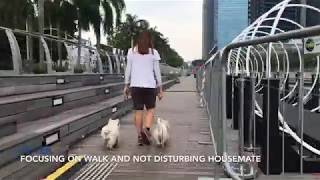 [14 days BOARD & TRAIN] - Snowy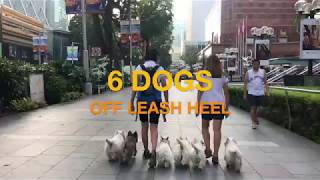 6 dogs off leash heel in Orchard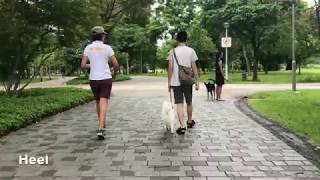 6days after Hanu returns home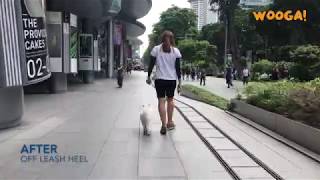 [BOARD & TRAIN] 5 months old puppy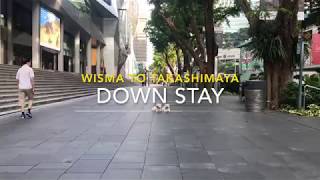 [DOWN STAY] Wisma to Takashimaya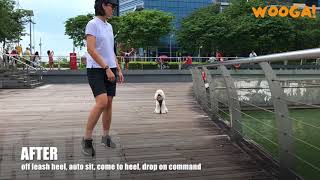 [Board & Train] - Summer after 10 days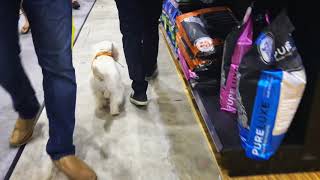 Off leash heel in Pet Expo 2018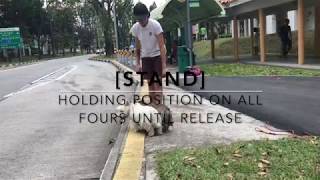 [STAND] command with distractions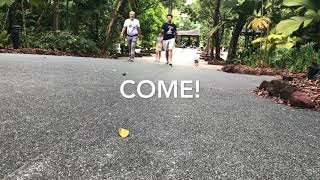 [Board & Train] - Cary recall training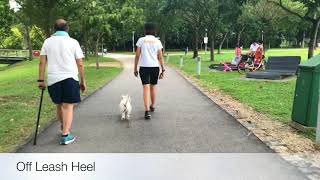 [14 days BOARD & TRAIN] - Cary D3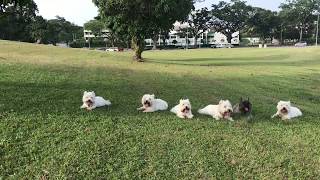 Holding 'DOWN' command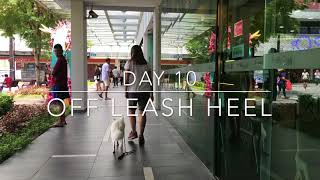 [BOARD & TRAIN] - COTTON D10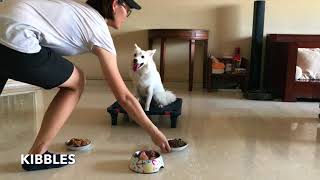 Gourmet Food Challenge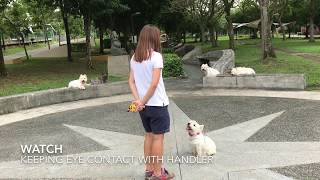 Advance Commands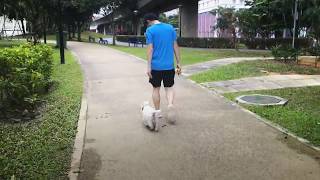 Handover day - owner's first try at off leash heeling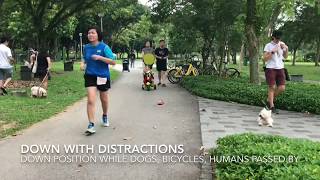 Westie Board & Train - After 8 days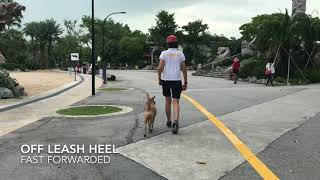 Hunter after 13.5hours of training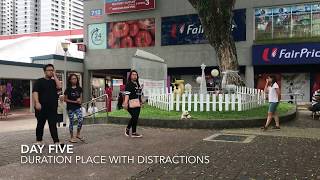 Borcsa before & after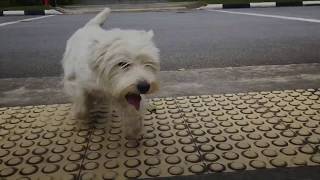 Emergency Stop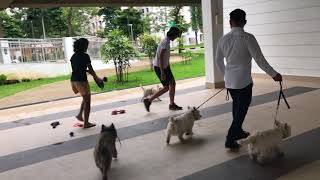 WOOGA! Real world distraction training course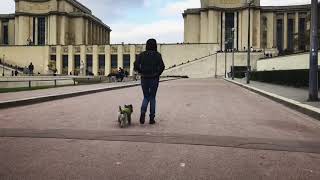 Off leash heel in France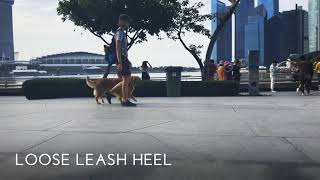 Kuky on 3rd day of training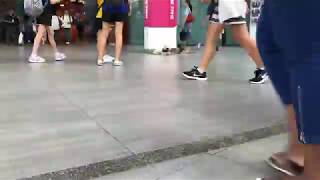 Duration down-stay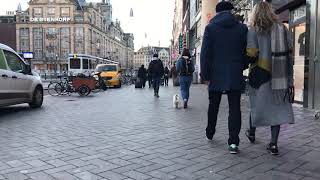 Off leash heel in Amsterdam
[14 Days Board & Train] Yoda 8 year old Silky Terrier

Yoda is an 8 year old dog that has been stuck in his own little box for many years. The words describe Yoda before training would be highly unpredictable, unmotivated and frustrated. Yoda did things on his own terms, but his terms were not only harmful to his family members but also to himself. Yoda refused to walk and rolled over whenever he felt like, making his owners helpless. He chased and attacked them when triggered, his trigger points were as simple as cloth cleaning his face. Yoda would not eat without company. He barked and whined until he gets company. Yoda was also very afraid of dogs, he avoided at all costs when sighted, if dogs approached any nearer with or without intention to interact with him, Yoda attacked. Yoda frightened himself in his daily life, a gentle leash brushing through his body would send him screaming. To get Yoda out of his shell was tough, he had no motivation and no will to move the slightest. Now Yoda has stepped out of his box, he is ready to keep improving and rebuild his relationship with his family members. woogadog.com

[14 Days Board & Train] Poodle puppy

[14 Days Board & Train] - 7 months Toy Poodle Angel had the typical puppy issues plus a little more on her own. Angel would not stop moving when she was outdoor. She was so distracted with everything, anything that was moving was Angel's business, she pounced on every stranger during walks. Angel also had her own version of separation anxiety, she would bark excessively for attention and barked when her owners were on a higher ground. Angel had poor meal habits and would nip during play. Through training, Angel has learnt a lot, she has learnt about self composure and impulse control. Doing an off leash heel on one of the busiest streets in Singapore would not have been easy for any dog, and for a puppy who had anxiety during walks, who was unable to focus for long and who was pouncing on every stranger two weeks ago, it was even harder. Not paying attention to distractions and constant checking with handler while doing an off leash heel at a location she had never visited is definitely a huge achievement for Angel. woogadog.com

Board & train graduates meet up #5

Pack walk gathering for our Board & Train graduates. A time where we keep our skills up to par with each other, make mistakes and learn together and a good time for the dogs to enjoy a good walk with such a big group of dogs. If it wasn't for the rain, we could have done more. Considering that every dog in the video came with different issues such as separation anxiety, lunging at strangers, dog aggression, unable to walk properly, barking at foreign objects, attacking the owners, we have come a long way. It was good time spent. woogadog.com

[14 days Board & Train] Buddy, 4 days after training

[14 days Board & Train] Buddy, 4 days after training Among countless fearful dogs, Buddy was on the extreme scale. From not leaving his house for more than a year, from not lasting more than 10minutes outdoors, to walking by the road side with his helper. From attacking his family member, from total refusal to wearing any thing on his neck and head, to willingly approaching his owner for muzzle wearing. Satisfaction and happiness comes from dogs like Buddy improving, because we know he can and he will, with proper training. Way to go Buddy & family! Check out Buddy's before and after video here: https://www.facebook.com/486726881368875/posts/2962358303805708?sfns=mo

[14 Days Board & Train] - BUDDY, 2 years old, Singapore Special

[14 Days Board & Train] - BUDDY, 2 years old, Singapore Special With not leaving his house for more than a year, Buddy was lacking serious exposure and skills to function outdoors. Buddy became isolated in his house after he attacked his family member. He missed vet visits because he was collar and leash aggressive, nothing could be worn or pass through his neck. Buddy came with skin issues, he couldn't function outdoors and became terribly overwhelmed within 10mins of stepping outdoors. Buddy struggled on car rides, he was afraid of shadows and shades on the ground, he couldn't walk straight or move forward. Any force used on Buddy would trigger him to attack and draw blood. At the same time, Buddy was non responsive to any food, treats, sounds the moment he step out of house. Today, Buddy looks forward to heading outdoors and new challenges. He enjoys car rides, he is muzzle conditioned for safety and he is no longer resisting collars and leashes. Buddy is off leash reliable, he understands commands and he knows how to respond in stressful moments. woogadog.com

[14 Days Board & Train] - Spots the 30kg Singapore Special

[14 Days Board & Train] - Spots Spots was a very lost and confused dog. He had separation anxiety and did not like being left alone at any point in time. Other than barking and lunging at dogs, Spots was basically afraid of everything regardless of size and distance, as long as he could see it, he's afraid of it, even a small little butterfly. Despite him being 29kg big, he took every step with extreme caution and retreated and cowered when in fear. He was unable to eat without human company, unable to stay still and refused to enter the crate. Because of his issues, he had made his owners fell during walks. Spots is much more confident, in more control of himself now and looks to his handlers for directions. Enjoying life with Spots starts now! woogadog.com

[14 Days Board & Train] Luna the Singapore Special

[14 Days Board & Train] Luna the Singapore Special Luna came to Board & Train as there were a few issues that her owners wanted to address. Luna was terrible on leash, she pulled a lot even with the no-pull harness, she growled and bared teeth at dogs, she barked at anything that startled her. Basically, Luna did anything and everything without consideration due to her lack of confidence, fear and trust. Throughout her program, Luna trained hard for her impulse control and ability to focus. Luna kept her focus and held herself well regardless of where we went, that's huge for a dog like Luna. It is important for Luna to gain trust and look towards her handler(s) when in doubt, when unsure, afraid and to seek direction. woogadog.com

Mayo 1 week after Training

After training, Mayo is having a much more balanced lifestyle with his owner. A stronger bond and growing trust has been created between the both of them. Mayo, who never bothered following or coming back to his owner, now returns promptly upon recall and follows willingly without any command! woogadog.com

[14 Days Board & Train] Mayo the Chihuahua - Before and After

[14 Days Board & Train] - Mayo, Chihuahua, 2.5kg Because of Mayo's issues, he can only walk when there was not a single distractions on walks, he wasn't able to be around crowds, be around dogs and be safely left alone, and his life was restricted to his apartment estate. Mayo's owners wanted him to be able enjoy life for once and be able to include him in a more balanced lifestyle, his issues were beyond her capabilities. Mayo lunges at humans, he was afraid of a lot of things, he charged and barked at all dogs on sight. Mayo also ingested many objects that he shouldn't have, stones, leaves, refresheners, poop and these resulted in vet emergencies. He disregarded his owner, ate anything on the ground and marked a lot. NOW, Mayo is ready to be in a comfortable and fuss free new lifestyle with his owner and is ready to travel anywhere with her.

[14 days Board & Train] Silver after 9 days

[14 days Board & Train] 11 months puppy after 9 days Silver was an 11 month old puppy with zero obedience foundation even though he graduated a 7 weeks long Board & Train from a training school. Silver came to us with no proper foundation, manners, habits, space acknowledgement and structure. He was a dog that does what he wants, when he wants. The only things he learnt and knew were to dash, bark and grab human and dogs. Through 9 days, Silver learnt to listen to commands, got in sync with routines and structures which are very important to a learning puppy. With proper handling, Silver can now have proper fun and outdoor adventures with his owners. woogadog.com

[14 days Board & Train] Scotty before & after

[14 days Board & Train] Scotty after 8 days Scotty joined our program at the age of 7 and with a long list of issues. Scotty had very bad barking issues, he barks at almost every sound and every movement, from constructions at another flat to the sound of a dropping pin. He pulled his owner around, marked and sniffed about, chases wheeled objects and even killed a baby bird once during walks. He had ran out of his house several times when the door was open and other humans were present. Scotty had extreme fear of approaching and entering the lift resulting in the owner having to carry him in and out of the lift for years. Through the years, Scotty has never been off leashed as he could not be trusted and communicating with him was simply not possible with his mind scattered all around and never focused on his owner. After 8 days of proper guidance and training, Scotty has learnt many things and most importantly, he has learned to communicate with us. Through clear communications, Scotty will now understand what his owner wants and how to become a better dog with a healthier mindset. He has gained tremendous confidence from freezing and shivering in the lift to self entering and relaxing in the lift. He has learnt that when he communicates well with his handler, he feels confident, happy and relax. Take a look at what Scotty has achieved in just 8 days. woogadog.com/our-training/

[OFF LEASH HEEL] Pet Expo 2019

[Board & Train] 6 days after returning home

2nd handover with Koko's owners, 6 days after returning home. With clear communication and guidance, a new confident Koko is enjoying her outdoor fun with her owners. Check out their awesome progress so far, well done! woogadog.com

[14 days Board & Train] Koko after 9 days

[14 days Board & Train] Koko after 9 days Koko's fear list: MRT Tracks, children, skateboards, town council cleaners, big blowing garbage, strangers, foreign objects, big dogs, cats. Koko is a Singapore Special that has gotten more than a little out of control with her owners. She is afraid of many things, children, skateboards, MRT tracks are just a few of her long fear list. Koko has developed aggression, skittishness and territorial issues due to her insecurities and fear. She lunges at passerby, barks at anyone at the door, nip at guests and has escaped from her collar and harness. This is Koko, 9 days later. Heeling passed all her fears, placing calmly with kids around, no longer relying on her flight response to get her out of fearful situations. A more confident, a more stable, a more happy Koko, who will now know how to follow her owners and trust her owners. woogadog.com/board-train-training/

[14 Days Board & Train] 2.9kg insecure Yorkie

[14 Days Board & Train] Happy, 1 year old, 2.9kg insecure dog Happy came to us as a very insecure dog regardless of whether the owners' presence. Happy's reaction towards his securities and lack of confidence is often easily seen and referred as aggression. Happy lunges, barks and charges at kids, other dogs, trolleys and charges at humans in close proximity, just to name a few. With his insecurities and lack of confidence, Happy is unable keep himself composed and unable to focus on any communication when distractions or 'threats' are present. With 2 short weeks of Board & Train, Happy has gained confidence and now has more self-awareness. He is able to keep himself composed, focused and calm to carry out tasks, commands and relax with the presences of precious threats. We can only imagine with months and years of continuous guidance how much more Happy will improve and how much more confident he will gain. woogadog.com

[14 days Board & Train] 6 months puppy off leash heel

Brought 6months old Jupiter for his test (no introduction training was done at the location before the video shoot) at a public space, mall, bus interchange during lunch hours. Weaving pass school kids, trolleys, and a huge crowd. Few of puppies' most common issues include being unable to stay still, overly excited, curious about everything, unable to focus and afraid of loud noises. All these can be taught, exposed, maintained and controlled through proper training, exposure and confidence building. A healthy dog is one that is confident and have a sense of self awareness. Check out how he ace in his offleash heel and all the commands despite being at the location for the first time.

[Board & Train] 6months Jupiter day at work

6 months old Jupiter's 9th day on Board & Train, he was ready to travel around anywhere, anytime with or without leash. He made delivery rounds with us around the island, travelling in car, packing orders, heeling to houses and taking photos for delivery proofs. A full day delivery schedule made enjoyable with Jupiter's companionship. Bringing him around without worries and fuss under any situation. Check out his day working with us during our delivery runs. woogadog.com/board-train-training/

[14 days Board & Train] Jupiter, isolated name calling

[14 days Board & Train] 6 Months Jupiter, 24 hours later

24 hours after Jupiter checked in for his Board & Train, he is rocking his off leash heel around the suburban mall. This is what he has accomplished in 1 single day. 13 more days to make him even more amazing. woogadog.com/board-train-training/

TEDDY - 1 Week after Board & train

A calmer and more confident Teddy can now visit places that wouldn't have been possible 1 month ago with his owners. His owners can now enjoy bringing Teddy to all kinds of places, on leash, off leash, with distractions, without distractions. This is what enjoying life means to the dog. Way to go Teddy!

[14 days Board & Train] Teddy the poodle

Teddy, a 6 year old Poodle, came with a number of issues to be fixed. Some of which includes leash galloping, barking at dogs, sounds and doors, refusing to walk once he decides the walk was enough, standing on his hind legs and zero recall ability. Teddy throws his tantrums around to get his way, he had a good way of manipulating his owners to doing what he wants them to and he screams and barks if things doesn't go his way. Check out on his progress now! This is what it looks like when a dog is properly trained. woogadog.com/board-train-training/

7 days after Board & Train - Coffee

We met up with Coffee's owner 7 days after she returns home to check on their progress and everything was great. Check out how they are rocking on the commands and their first offleash heel together! woogadog.com/board-train-training/

[14 days Board & Train- Coffee] Off leash circuit & Heel

Coffee, working on an unplanned circuit using what she has learnt during the last few days through e-collar training with voice commands and hand signals. We focus on a number of important things to cover a perfect range to Ensure the dog's safety and stability. A dog that wants to be off leash doesn't mean it can be off leash. A dog that can be off leash doesn't mean it should be off leash. woogadog.com

[Board & Train - Coffee] Solid long distance recall

We all know that a dog is the happiest when it can be off the lead. Having a solid recall is the one way to guarantee that your dog will always return to you whenever you call. Coffee, doing long distance recall with distractions. She is happy to return to us regardless of distance, amount of distractions and situation. As long as she can hear the command, she must and will return. woogadog.com

Board & Train D3, Coffee 8mins Sit stay

Coffee, the mini schnauzer doing an 8min SIT-STAY with distraction all around her at the train station. Doing a SIT is easy, but holding a SIT is not. Coffee came to Board & Train to focus on her inability to focus when distractions are around her and off leash recall. We are working on building a strong foundation for Coffee to help strengthen her focus and bond with her handler instead of getting herself involve with distractions. woogadog.com

Off Leashed bicycle heel

Meimei doing an Off leashed bicycle heel on day 4 of her Board & Train. As a typical high energy Jack Russell, Mei mei has trouble focusing and settling down. A usual meeting with Mei mei, one would see that she will not stop moving and will not settle even in hours. woogadog.com

[14 days Board & Train] Onchu, prey drive issue

Onchu came to join our Board & Train program for one main reason. He sprints off on the sight of squirrels, cats and runs away without returning when his friends dash off. Onchu has basic understanding of some commands, however none of which are solid and stable. Our main focus is to make sure Onchu returns when called and reliable when he is off leashed. In order to achieve that, communications are set to be clear cut from day one through the introduction of e-collar. Now Onchu can enjoy chasing squirrels, have safe off leashed moments and return whenever he is called. woogadog.com/board-train-training

Synchronise Off Leashed Heel

Strong obedience commands are vital, proper mindset is essential. Focusing on the right mindset is the main core of all our trainings. Building and focusing on good mindset is not easy, but it will make the dog's life, skills and training extremely enjoyable. Here's Onchu who is currently in our 14 days Board & Train program showing off his mad skills and proper mindset, keeping heel position regardless of speed, pace and distractions. woogadog.com/training-video

Controllable prey drive with solid recall skill - Onchu

When dealing with drives, rather than desensitizing the drives in the dogs, we always choose to keep it under control. Drives are part of what makes the dog, the dog. Nonsensical, impulsive and uncontrollable drives are nothing but danger. Controllable drive can keep the dog and others safe, yet allows the dog to be who he is and enjoys what he loves without getting into trouble. With permission, the dog is allowed to go after preys/lures, when recalled, the dog must return regardless of the situation and return his focus to the handler. Focus points are extremely important, a dog beside you with his mind elsewhere is as good as a dog gone. Onchu, our Board & Train dog with high prey drive demonstrating a solid recall while going after a lure within 10 days of training. woogadog.com/training-video/

[14 days Board & Train] Noodle, 3.5months puppy, Day 10

Noodle, 3.5months old puppy came to join our 14 days Board & Train program to start her fundamentals strong and right. She is now the youngest off leashed reliable puppy and the youngest e-collar trained dog. Through proper e-collar introduction, Noodle learnt clear communications with her handler. She has learnt and now love hanging outdoors, sleeping in her crate, running around off leash, going for a good long walk beside her handler and proper canine manners. woogadog.com/board-train-training/

[14 days Board & Train] - Polar

Quoted from Polar's owner. "I always ask him to sit down to calm him down. But his eyes were always fixated on the gate. He doesn't respond. The moment its ok to leave, he will dash out the gate and start sniffing." "He used to be so uncontrollable when he's outside. He even ignored the treats and continue sniffing the floor." 11months young Polar has been wrongly socialised since young, resulting in his lack of confidence, skittishness and undesirable habits when being around dogs. Polar has also developed an obsession with ground sniffing and objects picking when outdoors. In 10 short days, Polar has overcame his fears and kicked his bad habits. Check out what he can do! woogadog.com

[14 days Board & Train] - Luna

Luna's first time out to a new environment 10 days into her E-collar Board & Train. An outing like this may seem easy to many, it would have never been possible with Luna not freaking out and being this calm 10 days ago. This is an extremely big challenge and experience for Luna due to her fearful, skittish and anxious behaviours just before the program. Pacing and panting were part of Luna's daily life. To untrained eyes, Luna appears to be just highly excitable when in fact, Luna was highly fearful and anxious. Beside pacing and panting, to Luna, a bed that she has had for the past 5 years became a threat when washed and hanged. Other than extreme phobia towards thunders, Luna was fearful of anything out of the ordinary, freaked out at any object near her, she barked at every light sound outside her home. Her behaviours took a turn for the worst when her family moved into a new apartment. Being highly anxious and fearful, Luna began panting and salivating to the extend that her whole front would be soaking wet by the time her owners returned from work. She barked for hours throughout the day when left alone, resulted in noise complains. She paced the whole day and would not rest and would not eat without human in sight. She would freaked out and could not be left alone even just for a few minutes. Through the 10 short day that we have worked with Luna, she has now reached a point that she can be comfortably confined and left alone for long hours without any pacing, salivating and panting. Luna is now more confident and can visit new places with the ability to remain calm and composed. Although there is still work to be done, but given the short span of 10 days, she has come a very very long way, she is now a Luna that she never was. One that is able to perform with the right mindset in new environments and one that would not shut down. Imagine if she had weeks or months more in her training, she would be even better. E-collar is a tool that is highly misunderstood especially with dogs that are fearful and skittish. Here is Luna being out in a new environment for the first time, 10 days after the introduction of e-collar. With proper introduction and proper training, no doubt the best tool to get a fearful dog out of it's shadow. woogadog.com/board-train-training/

30min UNCUT Off Leash Heel with 3months old puppy

[3.5MONTHS PUPPY OFFLEASH HEEL FROM PLAZA SING to WISMA] Quote from Noodle's owner "she's often too distracted by grass with the surrounding making walking impossible." Day 7 into Noodle's 14 Day Board & Train. We decided to see how far she has come on her Off Leash heeling with massive real life distractions. Timelapse video of FULL 30minutes RAW, UNCUT, 3.5months Noodle off leash heeling from Plaza Singapura to Wisma Atria. This is what it feels like having full control of your dog anywhere, anytime, with or without leash. http://woogadog.com/board-train-training/

[14 days Board & Train] - Shiro

Shiro is a 2 year old Japanese Spitz. He joined our 14 Day Board & Train program to fix his sudden aggressive attacks towards his family members, guarding of resources and a few other issues. Other than having Shiro off leash reliable, we instilled new mindsets into Shiro and built a new routine for him. After the program, Shiro's owners will now have the ability to confine him when necessary, remove objects around Shiro without him attacking them, move Shiro away from places that they don't want him to be at, be able to understand Shiro better and have fun-filled off leash times with him! woogadog.com

Board & train graduates meet up #1

Off Leash fun session with some owners of the graduates from Board & Train. A very practical session for owners to stay up-to-date with the skills, ask questions and see what is possible with their off leashed trained dogs. All dogs were previously unable to be off the lead before Board & Train. All in all, a very fun, safe and fulfilling session with all the dogs under the same rules, structure and mentality. More to come in the future! woogadog.com

Triple Off Leash Heel with no tools (No e-collar, no treats, no clickers)

Decided to do an impromptu Off Leash Heel with 3 of the dogs before ending our daily walk. Went naked with tools, no e-collars, no treats, no clicker, just vocal commands. They are to heel in their own positions without switching around unless told to do so. woogadog.com

[14 days BOARD & TRAIN] - Snowy

Snowy knows one thing, that is to be uncontrollably excited all the time. Snowy has developed intense reactivity towards bamboo sticks, chased a number of domestic helpers away and escaped off her leash a handful of times, vomits frequently during car rides due to excitement. With the addition of a new housemate, Snowy began pouncing, barking and charging at her housemate. There is no off time for Snowy, she is always alert, always anxious, pulls on leash, charges at other dogs and does everything her way. Check out how a brand new, polite, fun-loving, well-mannered, chill, car-sickness free Snowy looks like after Board & Train!

6 dogs off leash heel in Orchard

What's better than off leash heeling 6 dogs in the shopping district!

6days after Hanu returns home

According to his owner, he has no issues with Hanu, everything was great. During the 2nd handover session, we saw how much Hanu progressed. His commands were solid and stable, he has become much more confident and his off leash reliability was top notch. His owner was quick and precise with vocal commands as well as corrections. We see a bright future ahead!

[BOARD & TRAIN] 5 months old puppy

5 months old Hanu was jumpy, nibbling hard on hands, unable to walk well on leash, could not perform commands without the presence of treats and had food aggression. He had attended a series of obedience lessons prior to our Board & Train program. Take a look at what the 5 months old puppy achieved in a short span of 8 days! Now off leashed reliable, polite and is a bundle of joy!

[DOWN STAY] Wisma to Takashimaya

∆ Obedience is the Mother of success and is wedded to safety ∆ 2 years 5months, 1 year 3 months. Kicking ass since they were born!

[Board & Train] - Summer after 10 days

Summer used to be a home dog, she has a habit of marking different areas, whining/screeching/barking during car rides and at motorists when in car, chewing on tissue paper, pulling on leash, charging and whining towards kids, slight food aggression, separation anxiety and unable to be confined. Summer screeches whenever she does not want to do something and whenever she is out of comfort zone, and the main reason she has not been to the outdoors as much. Exposing Summer to different scenarios and challenging her thresholds are the biggest challenges throughout her Board & Train. She has learnt and improved tremendously during the program. We are extremely hopeful that she will only continue to become better with consistency from the owner

Off leash heel in Pet Expo 2018

Krasa rocking her off leash heel in Pet Expo 2018!

[STAND] command with distractions

Josser and Juosta doing a simple demonstration of what our [STAND] command looks like with distractions.

[Board & Train] - Cary recall training

The dog who has never been let off leash because he will escape and can not be recalled prior to training. Who knew "COME" can be so fun Locations: shopping malls, dog run, botanic garden, open fields, bus interchange, empty spaces, Parks Cary is now able to go off leash everywhere!

[14 days BOARD & TRAIN] - Cary D3

A highly excitable dog that came with a list of very commonly seen issues. Cary is unable to stay still, does not know recall, easily distracted by dogs during walks, excessive sniffing and barking at noises, jumping and barking at guests and lastly, unable to walk well on leash regardless of the tools(flat collar, slip lead, harness, prong collar) used. Check out his improvement in just 3 days! woogadog.com/board-train-training/

Holding 'DOWN' command

Holding down until release. It's easy to teach one dog a command. To us, the dog's ability and confident to hold a command until release is much more practical. Every other dog you add to the equation is a new distraction for the dog. Without a doubt, a slight movement from any dog will set all of them off. Down to many dogs is a very tough command but it is one of the most useful command that showcases the dog's ability to relax and stay calm in the situation.

[BOARD & TRAIN] - COTTON D10

Cotton came to Board & Train to fix a few of his issues that he has at home. Cotton displayed a lack of confidence, serious social anxiety and highly excitable by his environment. He was afraid of loud noises like trolleys, sprints off when frighten by flying plastic bags and was unable to remain calm in any new environment or change such as different ground textures. Cotton has learnt to listen and carry out commands and tasks even in new environment. He has learnt to remain calm and relaxed in the presence of dogs, food and human. Exposing him to new things constantly and positively has helped to build his confidence. Over the next few days, his training will continue to help shape his character and confidence. Check out his before and after 10days! www.woogadog.com

Gourmet Food Challenge

One of the main problems stated by his owner is that he is out-of-control with food. The reason that we constantly push pass his known limit is to expose him to possible scenarios, teach him what is OK and not OK and build his nerves. Part of the dog's nerves is it's genetic make up. The other part lies within exposure and training. A dog with weak nerves gets easily excited and nervous whenever the environment changes. High level exposure when done properly is one of the most important part to build a dog's nerves.

Advance Commands

A short compilation of a handful of advance commands that we do at our free time to constantly have the dogs engaged with us. Fun to do, plenty of mental stimulation and a great bonding time. Commands in video: Load up, Watch, Touch, Through, Off Leash triple heel, Off Leash cycle

Handover day - owner's first try at off leash heeling

Owner's first try at off leash heeling the dog after 2 weeks of Board & Train.

Westie Board & Train - After 8 days

Snowball came to us as a very excitable dog. She is excited about everything, highly distractable and has difficulty focusing on her owners or any tasks. She dashes to any dog she sees on sight, glue her nose to the ground, is interested in everything but her owners and has no sense of dog manners and boundaries. Check out her progress on Day 8! She is now off leash reliable, heeling her through distractions is a breeze and she has also learnt to respect dogs and their spaces.

Hunter after 13.5hours of training

Hunter only knows her name and sit, nothing solid, not fantastic with recall, so off leash is a big no. She also has a lack of focus, is a little skittish and timid to sounds and commotions. Overly affectionate, she climbs on to anyone that is nearer to the ground. Check out her awesome progress and the amount of confidence she has built over just a span of 13.5hours and 5 training days.

Borcsa before & after

Borcsa, 10 months old puppy, on the 5th day of her training. She learnt to sit, come, down, place and heel. We are building her confidence and stability in real life situations so that she no longer scoots off when afraid.

Emergency Stop

Extremely useful in times of crisis. Emergency stops can be used in a lot of situations such as oncoming traffic and escapes from vet. This is one of the reasons why we do all trainings outdoor. Real life happens outdoor and the only way to proof your dog against distractions and dangers like these is to train outdoor.

WOOGA! Real world distraction training course

Raw, un-rehearsed WOOGA distraction obstacle course! The "distracters" had one job, that is to distract the dog on heel. The dog one job, that is to heel beside the handler. The handler had one job, that is to lead the dog well. Heeling through toys, balls, running dogs, flying dogs, high heel clacking, blankets, plastics bags, frying pans, coins, bottles! We focus on real world training, preparing the dog for all sorts of nonsense that can and will happen in the real world. Proofing them in this extreme course, allows us to challenge their thresholds and see for ourselves how far the dog has come and how much the dog has accomplished.

Off leash heel in France

Off leash heeling opposite the Eiffel Tower without e-collar. Dog's first time on this street and first time in this country. Off leash heeling works anywhere, anytime when training is done right.

Kuky on 3rd day of training

Kuky learns to walk beside the handler without pulling, sit and place until released by the handler. Kuky does not know any commands before training.

Duration down-stay

Distraction work with the dogs outside a crowded shopping mall. Working them on their stability and confidence with real life situations, withstanding pats, loud noises and strangers' engagements.

Off leash heel in Amsterdam

Off leash heeling in the heart of Amsterdam for the first time without an e-collar. Dog is confident, highly focused and in total sync with the handler.